This Web site was designed using Web standards.
Learn more about the benefits of standardized design.
Quick Links
Main Navigation
Top Stories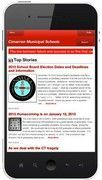 WE'RE NEW, IMPROVED, and MOBILE
Greetings From Sesostris Shrine!
The Website is now six months old. We continue to make improvements and update Sesostris Shrine information as quickly as possible. Please send us your comments and suggestions through the "Contact Us" tab. Thank you for your support!
It's parade season, so please refer to our parade schedule to see where and when Sesostris Units will be participating in local events and celebrations. To check out the various Sesostris activities planned for this summer and fall, go to the "Events" tab. Scheduled Club and Unit events are shown on the Monthly Calendar.