This Web site was designed using Web standards.
Learn more about the benefits of standardized design.
Quick Links
Main Navigation
Top Stories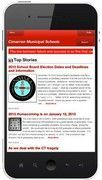 WE'RE NEW, IMPROVED, and MOBILE
Greeting Sesostris Shriners!
We have a new look! We are in process of constructing a new website. Not all of the links and details have been completed, so it will be a few more weeks before all the kinks are ironed out. However, please check out the various items and give us your feedback. When complete, this website will have an up to date calendar and list of current events. We will have a copy of Feztivites, Pulse, and Shrine pictures. We also hope to have a larger FaceBook presence. If you have suggestions, please forward to the Shrine office. Not all things are possible, but every suggestion will be considered.